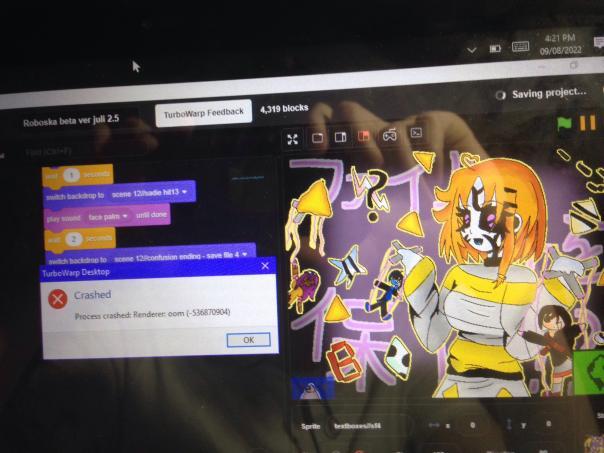 Right so TurboWarp crashed as I was saving. Nothing new, it has crashed before. I had saved on that file earlier and had automatic restore points so I thought I would be fine.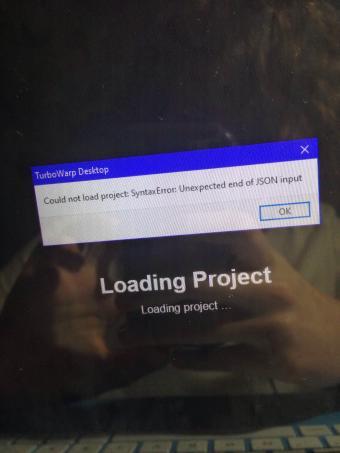 I loaded the file back up to see what I'll have to redo and that fucker corrupted my .sb3 file!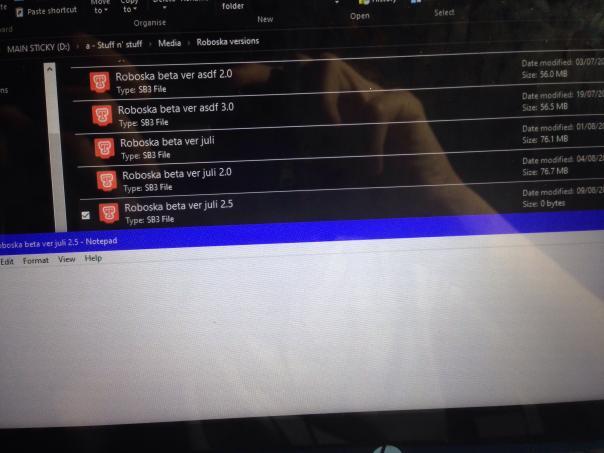 How the hell did it delete around 80MB worth of data by simply crashing!? Thankfully I had a backup file (Juli 2.0) and the battle was safe, but there was about 4 hours of work lost thanks to this.
I'm posting this blog post so I can regain the motivation to redo the tutorial, the 2 endings and the 2 cutscenes. (Luckily it won't take as long as I have all the sprites still in my computer.)
If TurboWarp has a forum I'm going to post this here to complain and I'll use the website version instead of the desktop version from now on as the desktop is a memory hog and too unstable.